It really did happen, my cell phone did explode. I was the 182nd 183rd person to have it happen.
Oh, I wrote a letter of complaint. It went exactly like this:
June 26th, 2005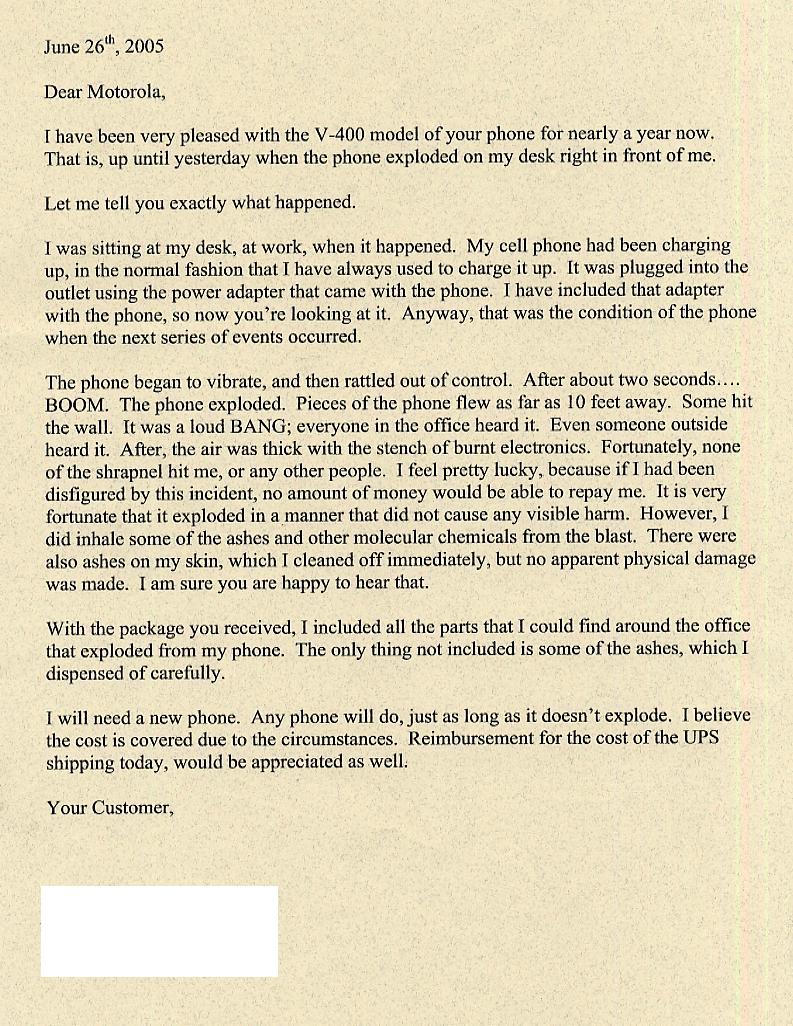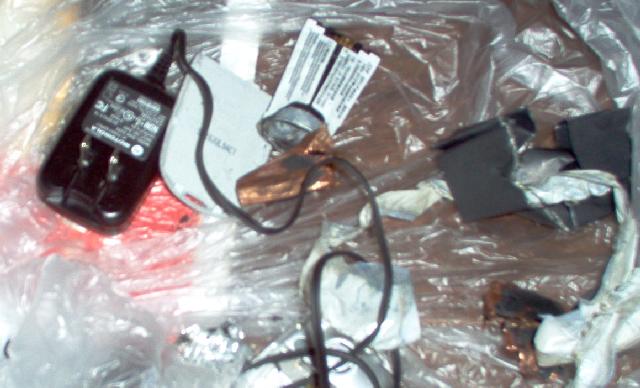 The cell phone company eventually gave me a new phone which was very nice and did not explode.